If the child is up to 7 years of age, experts assure that it is possible to stimulate it more easily to obey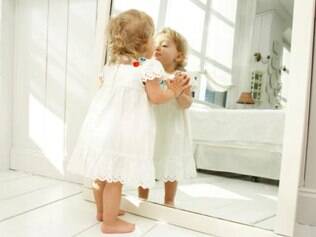 "Whatever I ask, it does the opposite. Sometimes I lose my head, "says hairdresser Marlene Dias, Monique's mother, 5 years old. Like her, many mothers find it difficult to get children to obey. With the help of experts in child education and psychology, we have selected tips that will end this storm and allow for a healthier, healthier development for your child – and less fatigue for you.1. Educate without guilt
Understanding that there are rules is part of an important process of learning the child. Therefore, parents should feel empowered to educate. "They have this function and will be charged for it," says Isabel Kahn, a psychologist and professor at PUC-SP. Working parents should manage guilt. "When the mother explains that she needs to work, the child may miss her, but he understands the situation," he says.
Read also:
How to say no without provoking your child's anger How to deal with children's anger crises Crash in children: crime or education 


Therefore, experts are unanimous in saying: "When they realize that parents feel guilty, the child can adopt manipulative behaviors," says psychoanalyst Patrícia Nakagawa, a master in school psychology, learning and human development at the University of São Paulo.
2. Create a good bond.
Show affection, talk, and play. Thus, you create greater complicity with the child. Confident that she has the attention of her parents, she learns that she does not have to resort to disobedience to attract attention.
"Para criar um bom vínculo com uma criança não é preciso dar presentes ou mimar demais, mas brincar com ela", afirma a psicóloga Suzy Camacho, autora do livro "Guia Prático dos Pais" (Edit. Paulinas). Ao chegar do trabalho, dedique pelo menos 15 minutos para brincar. "A qualidade da interação é muito mais importante do que a quantidade", completa a psicóloga Juliana Nutti, que é doutora em Educação pela UFSCAR e coordenadora do curso de especialização em Psicopedagogia do Centro Universitário Central Paulista.
3. Value the role of the child
Your child needs to know his or her importance in the family. For this, it is good that he has his place reserved at the dining table and be heard by the parents. "The child must know that obeying parents contributes to the development of a harmonious family dynamics in which everyone is rewarded," explains Juliana Nutti.
4. Create a routine
Use common sense and establish a routine for your child. "The routine is fundamental because it brings security and makes the child feel taken care of. Gradually, give it a certain autonomy to perform small actions alone. The child likes to feel capable, "says Adriana Tanasovici, a psycho-pedagogue at the SAA college in São Paulo. A routine that is well-suited to the child's rhythm reduces anxiety, reminds them of some everyday tasks such as brushing their teeth after meals, and having a quality sleep.
5. Give clear orders
Dialogue always, use language appropriate to the child's age range and firm tone. When giving an order, look into your child's eyes. It takes persistence, but psychologists say it works: "Tell her what she should do once. Wait a few minutes and make sure she has already done what you asked for. If not, take it by the hand and accompany it in the execution. Repeat until she is conditioned to serve you, "says Suzy Camacho.
6. Be prepared to deal with disobedience
When disobeying, the child seeks a momentary satisfaction, not always his goal is to confront the adult. So act calmly and steadfastly. "You can not say it not randomly, but it is fundamental to support it when it is necessary, because the child has to know that she can not jump a window or should not attack the colleague," says Isabel Kahn.
7. Face the tantrum, stand firm
When the child starts tantruming, keep calm. Realize that you will not be able to attend it at that time and be objective. "If you're in public, do not worry about people's comments or looks. Also do not make speeches or threats while the child is crying. Just try to divert her attention to something else, but do not give in, "said Suzy Camacho. "Parents need to listen to the child's needs, not the tantrum," Adriana Tanasovici noted.
8. Orient the nanny
Combine with the caregivers the guidelines of your child's education. "This dialogue is essential so that a conflicting relationship is not established and the child is confused," explains the psychoanalyst Patrícia Nakagawa.
9.
Educate yourself all the time Remember: educating is a continuous activity and you need to set an example. "Education is a process that does not only occur in situations of disobedience. The child learns a lot through what he observes in his daily life, "says Patricia Nakagawa. So, be true. "If we deceive or lie once, children can lose trust in their parents," adds Adriana Tanasovici.
Fonte: From them – iG @ http://delas.ig.com.br/filhos/seu-filho-nao-obedece-9-dicas-para-mudar-isto/n1237599090425.html
Fonte: From them – iG @ http://delas.ig.com.br/filhos/seu-filho-nao-obedece-9-dicas-para-mudar-isto/n1237599090425.html