Finland, a country known for its education system that is considered one of the best in the world, is preparing a radical change in order to further increase the quality of its schools.
Starting in 2016, all Nordic schools will begin to apply a new method known as "phenomenon learning" (which can be translated as 'experimental learning').
According to this system, traditional classes are replaced by thematic projects in which students take ownership of the learning process.
"In traditional education students go to the classroom and take math classes, after literature and after science. Now, instead of acquiring isolated knowledge on different subjects, the student's role is active. Researchers and also evaluate this process, "Marjo Kyllonen, the education manager in Helsinki, told the BBC.
Kyllonen argues that the traditional form of education, divided between different subjects, is not preparing children for the future, "when they will need a transdisciplinary thinking capacity, look at the same problems from different perspectives and using different tools."
Enjoy the BBC Brazil page on Facebook and Twitter to stay inside the news of education, health and more.
Read also: Finland or Asian tigers? Which one has the best model of Education?
Collaborative experience
The Finnish capital is at the forefront of developing this new methodology in which students can choose a topic of their interest and plan the development of this subject with teachers.
Kyllonen told the BBC an example: fourth-graders who decided with the teacher to do work on the phenomenon of smartphones.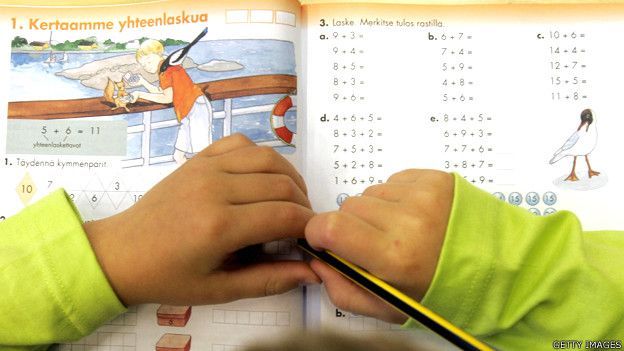 "They said they would like to know about the history of telephony development," he said.
"It was a subject that was used to study mathematics, statistics, etc. It was also used to know the reasons why people use telephones, and also to study literature and how text messages have changed the way of writing … (…) .The idea came from them and, therefore, generated an immediate connection with the theme, "he said.
Read also: Finland distributes cardboard boxes as cribs for newborns
The phenomenon of learning is being introduced gradually in the country's schools in the last two years. All schools are required to have at least one period during the school year – usually several weeks – to develop this new form of learning by experience.
In the case of Helsinki, schools were encouraged to establish two periods like this per year.
Do not miss: In Japan, students clean up private school!
Change for teachers
Changes in the education system in Finland also bring important changes for teachers, who will no longer have control over their courses with which they were accustomed.
They should learn to work collaboratively with their students and other teachers.
Their work will no longer be based on lectures and will be more like the work of a mentor.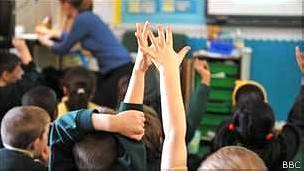 By March 2015, 70% of teachers in Helsinki had already been trained to apply this new method.
"I do not think teachers can just sit and watch what's going on. I think their role is even more important than in the traditional system, they need to be very careful about how they apply this method," Kyllonen said.
Ghosting: The Cruel Way to End Relationships in the Digital Age
Wrong lessons?
The new method has already been criticized.
The BBC report spoke with Leo, a student at a Helsinki school, about the phenomenon of learning.
"It has its advantages and disadvantages, it's different and teachers have the opportunity to use creativity and bring new ways of teaching and learning, and this is fun," he said.
"But I do not want it to last the whole year, because it's great to have some creative freedom to learn from time to time, but there's also traditional education, which also plays a role," said the young man.
The BBC interviewed Cambridge University professor Tim Oates who also said he feared that other countries would have the wrong lessons from Finland's positive educational experience.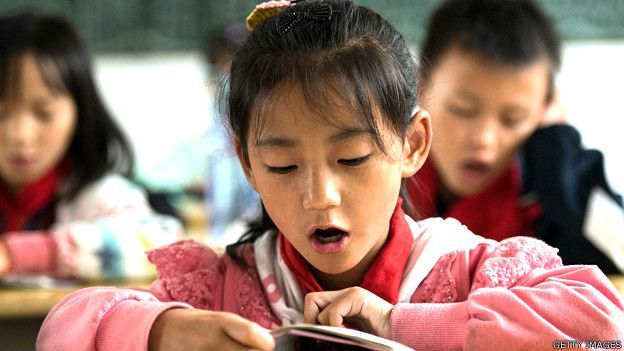 Oates said that the Finnish educational system had its best moment in the year 2000, when the country achieved the best results in the OECD International Program for Student Assessment, known as PISA tests.
But since then, the country is falling.
And, according to the specialist, education officials from around the world began to look at how Finland's schools were at this time, characterized by the broad freedom and the fact that students did not need to do tests every year to Change series.
Oates cautions that the reforms that enabled the successful 2000 results were set in motion in the 1970s, with very different elements such as centralized decisions, the presence of supervisors in each classroom, large investments in teacher training, and Compulsory examinations.